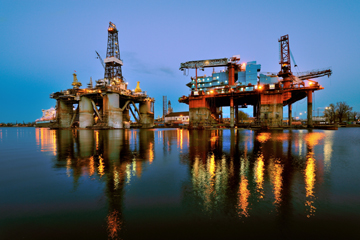 "MEOGE has bagged yet another order for supply of 2 nos. of Well Head and X – Mas trees to HRD for their upcoming "Bantumalli Field" in Andhra Pradesh – India.
The Delivery is scheduled in two lots for end May & June 15th 2011″
"MEOGE has bagged yet another order from ONGC, Logistics Region, Mumbai for supply of SBM- Mooring Ropes for use at Offshore Platforms of ONGC ." The delivery is scheduled in First fortnight of August 2011″
MEOGE is negotiating with ONGC another purchase order for supply of 10 Nos. of Pneumatic pumps.
MEOGE has successfully executed the purchase order for supply of webslings along with hooks and D-Shackles etc., to ONGC, Mumbai – Bassein & Satellite Asset vide NOA dt. 2.12.2010.
MEOGE has bagged its first purchase order for Twin Screw Multiphase Pump , vide LOI dt. 6.10.2010 which co-incidentally is the first Multiphase Pump purchase by ONGC., Mumbai India.
This is a new beginning of Multiphase Pump era in ONGC – India and will go a long way in optimizing production from low pressure wells.
"MEOGE has vide LOI dt. 23rd May 2011 bagged yet another order from ONGC, Well Services Division, yet another order for supply of 10 nos., of Air Driven Hydraulic pack Twin Pump / Pneumatic Pump. . The Contractual delivery date is 20th September 2011"